Welcome to a MOVE TV Network 
Meet the most prolific masters of movement whose work in all media spans the globe.
These are the people that created the moves you grew up with and the ones that continue to amaze you today on shows like 'So You Think You Can Dance' and 'Dancing with the Stars' as well as Broadway legends like Chita Rivera, Ben Vereen, Bebe Neuwirth, Donna McKechnie, Debbie Allen, Marge Champion... from Ballet to B'Boy to Ballroom to Bollywood there's something for everyone.
Documenting the new golden age of dance with the people who've been there all along.
Created by husband and wife team Kurt and Melinda Soderling  Soderling Productions with TONS of help from friends.  We interviewed over 200 of the most successful freelance artists in the commercial dance world and have created a collection of original dance footage we think you'll enjoy.  We hope these shorts inspire & MOVE you!
Please help us get the word out there by sharing our Featured videos on FB and Twitter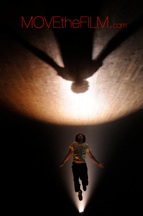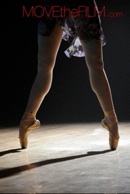 Thank you for showing an interest in our work! 
Kurt & Mel Soderling
Email us: yourdirector@me.com
 Beta Site Feedback, Comments, and Suggestions
We're still getting our acts together here with this new web offering.  We have a lot of new features coming soon and will be consistently redesigning a lot of what you see today.  If you ever have feedback, comments, or suggestions related to this website or any of MOVE tv's offerings, you can submit them using our Contact Form. Or by emailing YourDirector@me.com